The Kenthurst & District Football Club is a not-for-profit sporting group playing football/soccer and is run by volunteers.
The Club uses both Kenthurst Park and Annangrove Park for training and games.
REGISTRATION DAYS FOR 2015
Kenthurst & Distrist Football Club will be holding their Registration Days for 2015 on Saturday 24th & 31st January @ our Clubhouse
Roughley Road, KENTHURST, commencing @ 10am and concluding around 2pm for both days.
Our 2015 Information Booklet and Registration Forms can be located in our Download section of our website.
Click Here to register online with myFootballClub
Our New Strip
The players' strip has changed numerous times since the Club's inauguration, and 2014 sees a move back to the original style of thinner red and white stripes.
Congratulations Kenthurst!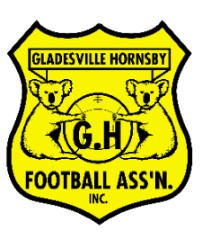 GHFA Club Champions for a third consecutive year!